Best Rowing Machines 2017
Here is our list of the best rowing machines money can buy. This list shows our top picks of indoor rowers in five different categories. Do take the time to read the full reviews and compare these rowers with other models in your price range.
Best Overall Rowing Machine 2017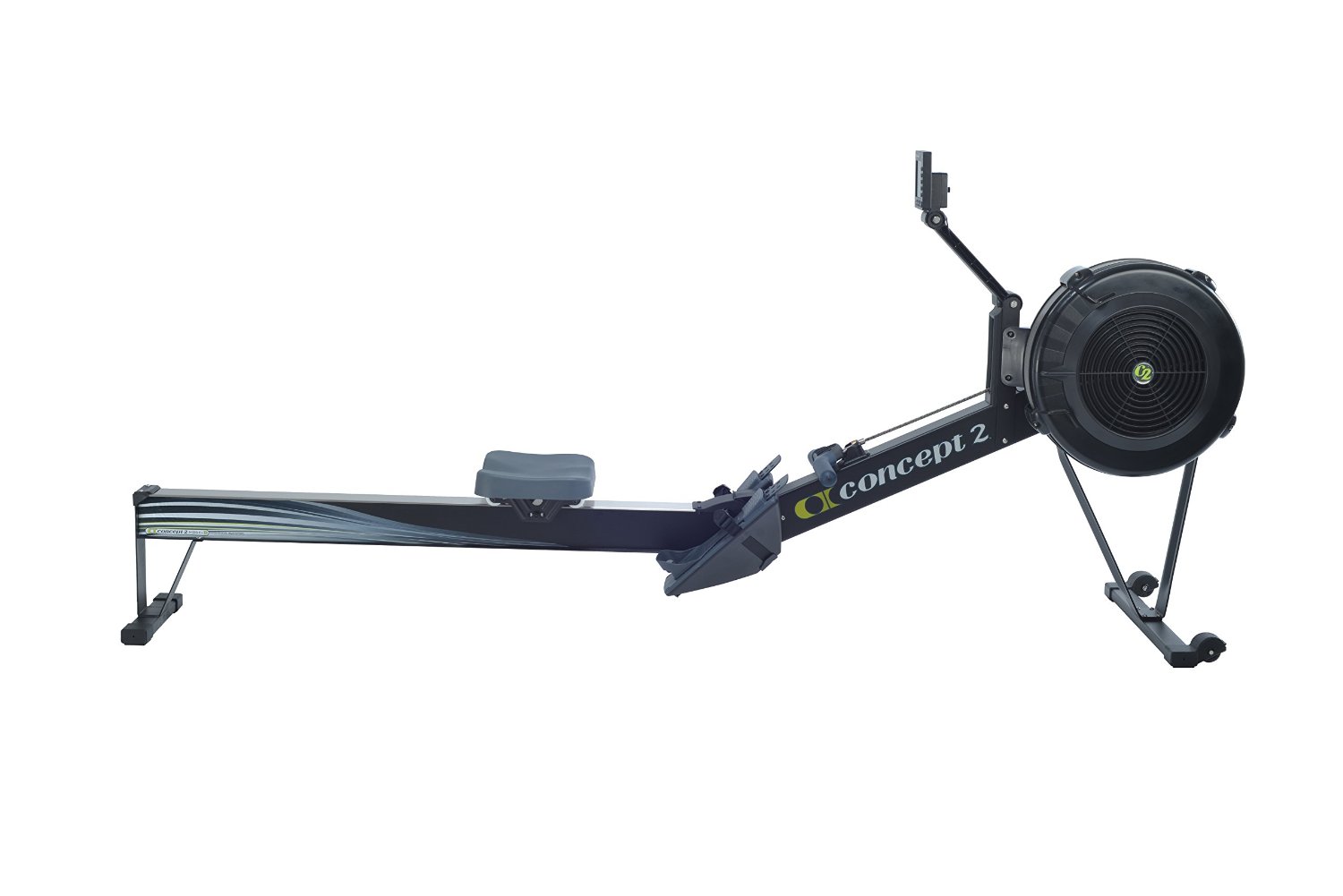 Concept 2 Model D
The Concept2 Model D is a commercial-grade rower that is so affordable it makes a great investment for home users. This is arguably the best rowing machine ever built, and is the same one you will find in health clubs and professional sports team facilities. The $945 rower needs a 9' by 4' space and has a user weight capacity of 500 pounds while weighing just 57 pounds.
At-home assembly is easy with the illustrated instructions, and it has castor wheels so it is easy to move and store. This air resistance indoor rowing machine is maintenance-free and doesn't have much on it that will break, but if you do need assistance it's good to know that Concept2's customer service support is supplied by in-house rower and oar service technicians. This one is a true winner!
SEE BEST SALE PRICE or READ OUR REVIEWS
---
Best Water Rower 2017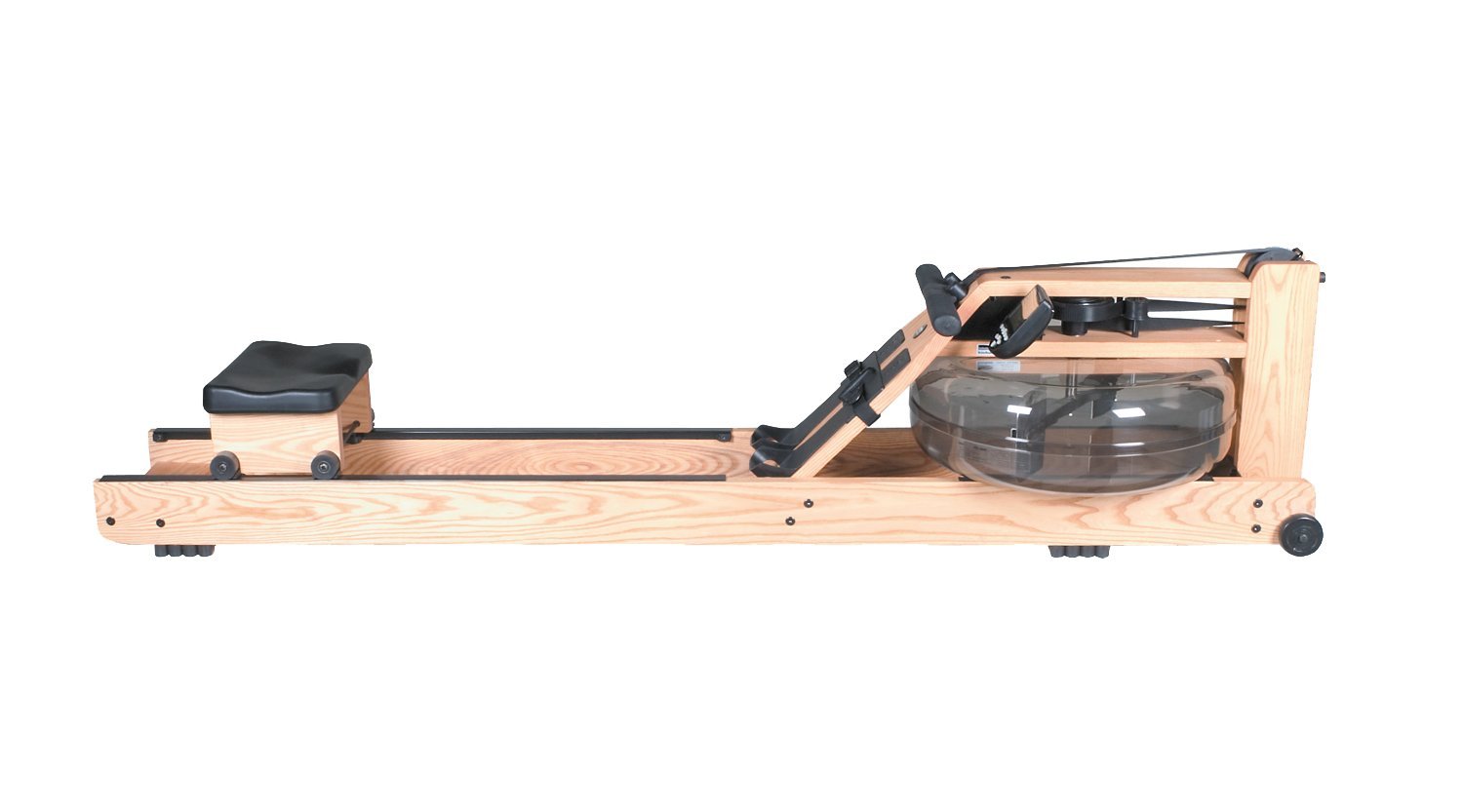 WaterRower Natural Rowing Machine
What could be more natural than rowing using a combination of the world's best woods from sustainable forests with the resistance of water? It is an experience that recreates the peacefulness of real on-the-water rowing. The WaterRower Natural rowing machine is a stunning piece of fitness equipment and offers an amazing simulation of the feel of on-the-water rowing. Two paddle blades in the polycarbonate water tank provide the drag (resistance). The Spragg clutch in the water flywheel engages immediately as you begin to pull the handle so there is no lag in the resistance you feel at the beginning of the stroke.
For higher resistance, all you have to do is simply pull harder to increase the intensity of your workout. Additionally, if you want to add more resistance to the rower, you can add more water to the tank. The WaterRower Natural is one of the best rowing machines of all water resistance rowers and our preferred choice of the company's four premium hardwood designs simply because it is lowest priced and the best value at under $1,200.
SEE BEST SALE PRICE or READ OUR REVIEWS

---
Best Hydraulic Rowing Machine 2017
Kettler Favorit
The solid and quiet Kettler Favorit made it to our best rowing machine list simply because it's the best value for your money. If your budget is limited to around $400 at the most and you are a casual rower who needs some combination of aerobic and anaerobic exercise, this machine is a good choice. The German-made Kettler Favorit rowing machine has two industrial strength hydraulic pistons to provide tension on each rowing arm.
The 12 levels of resistance are manually adjusted by moving the piston's clamps to the different "knurl" marks on each arm. The handles rotate inward and outward which helps to recruit more muscles activity in your arms and upper torso. If you are a serious rower, however, a piston rower is not for you.
SEE BEST SALE PRICE or READ OUR REVIEWS

---
Best High-End Rowing Machine 2017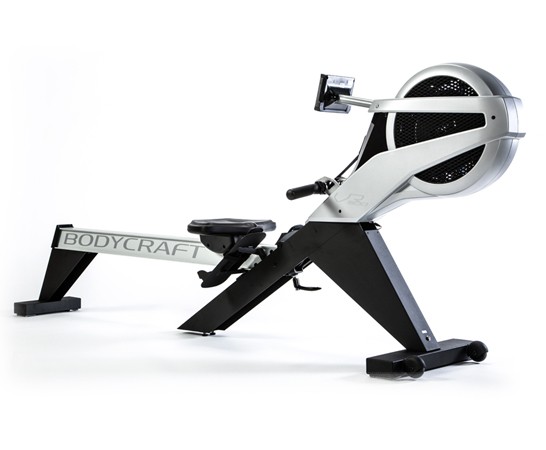 Bodycraft VR500 Pro Rowing Machine
If money is no object, the Bodycraft VR500 Pro Rowing Machine fits the bill as one of the best rowing machines money can buy. This air and magentic resistance rower is a high quality performance machine used in health clubs, college facilities, and wellness centers, and is available for demanding home users who want the best. 
This machine offers a balanced rower experience that has no equal thanks to the natural catch and full resistance momentum throughout the stroke. At about $1,599 it is a bit pricey for a rowing machine, but if you want to own the same type of commercial rower used in fitness centers and clubs, the Bodycraft VR500 is one of the best rowing machines there is.
SEE BEST SALE PRICE or READ OUR REVIEWS
---
Best Budget Rowing Machine 2017
Stamina ATS Air Rower 1399
Strictly going by budget, the Air Rower is one of the best values out there.  It is a solid machine with smooth wind resistance, and can definitely give you a good cardio workout.
The dynamic resistance is self-adjusted, so the harder you row the more the resistance, and vice versa.  The seat is oversized and padded, the footpads are adjustable, and the machine folds up after use for easy storage.  At only $299 when it's on sale, it's a real steal.