Sunny Health & Fitness Rowing Machines are Budget Friendly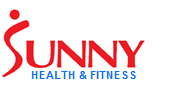 Sunny Health & Fitness rowing machines are geared towards the budget buyer who wants a basic machine to get in shape and lose a little weight.  They are no frills, but they are quite popular and get decent reviews from most users.
About the Company
Sunny Health & Fitness is a relatively new company based out of Los Angeles, California.  The products are made in Taiwan and China, which is why they are able to offer them and such low prices.
They make ellipticals, treadmills, steppers and weights in addition to the rowing machines, and all of their fitness equipment is very affordable.  You won't find many bells and whistles, but they are of decent quality and the company provides good customer service.
About the Rowers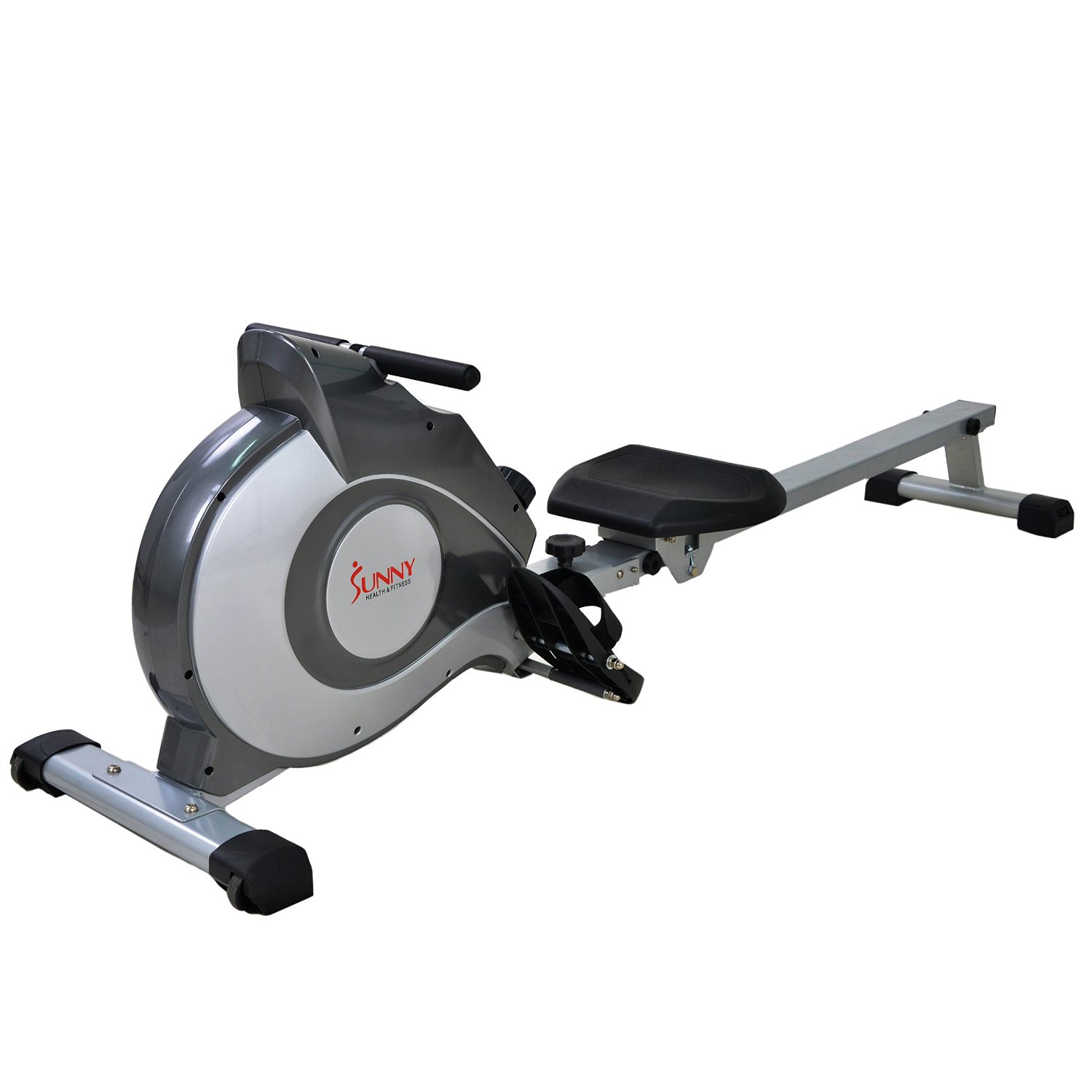 Although the company originally offered just a single rower, today you can find about a half dozen models for sale.
The most popular model in the lineup is the basic Sunny Health Rowing Machine, with a sliding seat, 12 levels of hydraulic resistance, pivoting footplates, solid steel frame and a basic LCD monitor with workout feedback.  It costs around $80 on sale.
Stepping up a bit there is the Sunny Health Rowing Machine with Full Motion Arms, which as the name suggests gives you long arms for a more full body workout.  That one costs around $100 or so on sale.
Compare Popular Sunny Rowers on Sale at Amazon
You then have the Elastic Cord Rower at around $170, with 4 levels of resistance, large LCD display and oversized angled seat.
Moving up the ladder you have the more substantial Magnetic Rowing Machine, with 8 levels of resistance, a bigger display and better construction.  This one will cost you around $299 on sale.
One of the newest additions to the lineup is the Obsidian Surge 500 Water Rower, which as you may have guessed is a water resistance rowing machine.  This one is just under $400 on sale, a great price for this type of rower.
Those are the four main Sunny Health & Fitness rowing machines.  You then have the Sit Up model, which combines a rower with a sit up bench,  and the Ultra Tension Magnetic Pro Rower, which is an enhanced version of the regular magnetic rower with more resistance levels and wireless heart rate monitoring capability.
The Ultra Tension is the priciest model at around $450 on sale.
Providing Good Budget Level Machines
Sunny Health has established itself as one of the few go-to budget level brands, along with Stamina and Avari.  They aren't the best quality you'll find out there, but for the price they can't be beat.
These rowers are ideal for rehabilitation, use by the elderly or just the very casual user who is looking to get a workout in and burn some calories.  For serious rowers, definitely look elsewhere.
Sunny Rowing Machines - Model Reviews
Sunny Health Obsidian Surge 500 - a new water resistance model that's more affordable than most in its class, with smooth natural motion and on water feel.

Sunny Health Rowing Machine - a very basic model with 12 levels of resistance, pivoting foot plates and decent construction for the price.
Sunny Health Magnetic Rowing Machine - a step up in quality from the base model with 8 levels of resistance and a sturdier frame.
Sunny Air Magnetic Rower - adding air resistance to the magnetic for more options, a decent entry level machine with basic computer.

---