Rowing Machine Benefits Are Numerous
Rowing machine benefits include weight loss, toning, and stress reduction, but there are many types of exercise machines that claim they offer the same benefits.
So what makes indoor rowers so special? It's the balance of many different benefits that makes a rowing machine one of the best health and fitness investments you can make.
A Full Body Workout – One of the Many Benefits of Indoor Rowers
You could get a treadmill or an elliptical machine and work out on them, but you won't get the full body fitness benefits you can get using a rowing machine.
What muscles does a rowing machine work? A rower engages the body's core and works the upper and lower body, including the thighs, calves, upper and lower arms and even the back and shoulder muscles. Very few types of exercise give such a thorough workout to so much of the body.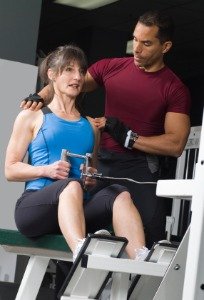 One of the most important rowing machine benefits is the great workout your heart gets. You get a significant cardiovascular workout because you're fully using your muscles to work against the machine's resistance, which in turn increases your heart rate.
An indoor rower is great for anyone who wants to strengthen their heart, but it can also give you a great calorie burn if you need to lose weight while doing your cardio workout. Perhaps the most important aspect of an indoor rower workout is the emphasis on strengthening your core, which isn't possible with many other types of equipment. Because you can adjust the resistance and stroke of your routine, you can fine-tune your rowing machine workout to your specific fitness needs.
Rowing Machine Benefits for Individuals with Joint Problems
There are very few ways to exercise without pain if you have bad knees or arthritis in your hips, knees and ankles. A rowing machine, however, gives individuals the opportunity to really push themselves without straining their joints.
Because there is no impact with a good quality machine, you won't run the risk of tearing a tendon or developing painful inflammation. In fact, rowing machines offer one of the best low-impact workouts available.
An Intense Workout Packed Into a Short Time
Some people jog for miles, others use weight training to tone or sculpt, but regardless of what they do, most people want maximum results from a minimal amount of time.
The intensity achieved with indoor rowers is one of the greatest rowing machine benefits.
You can significantly raise your heart rate and contribute to the toning of all major muscle groups with a challenging workout of no more than 20 to 40 minutes each day.
Great Exercise for Couch Potatoes
If indoor rowing sounds intimidating, don't worry. It's remarkably easy for even a couch potato to get started on a fitness routine with a rowing machine.
You can start off at a low level of resistance and slowly pull through each stroke, giving your body the chance to adjust to the exercise and building up at your own pace.
And finally, indoor rowers are the ideal solution to all of the excuses people give for not exercising, like, "It's too far to the gym and I don't have time," or "I hate running/walking/exercising when it's so cold/rainy/hot outside!"
Being able to work out in front of your television set without having to worry about being too hot, cold, or wet for comfort is one of the best rowing machine benefits there is!
Rowing Benefits for Women – Lose Weight Without Dieting!