What's the Best Rowing Machine Under $300 For 2023?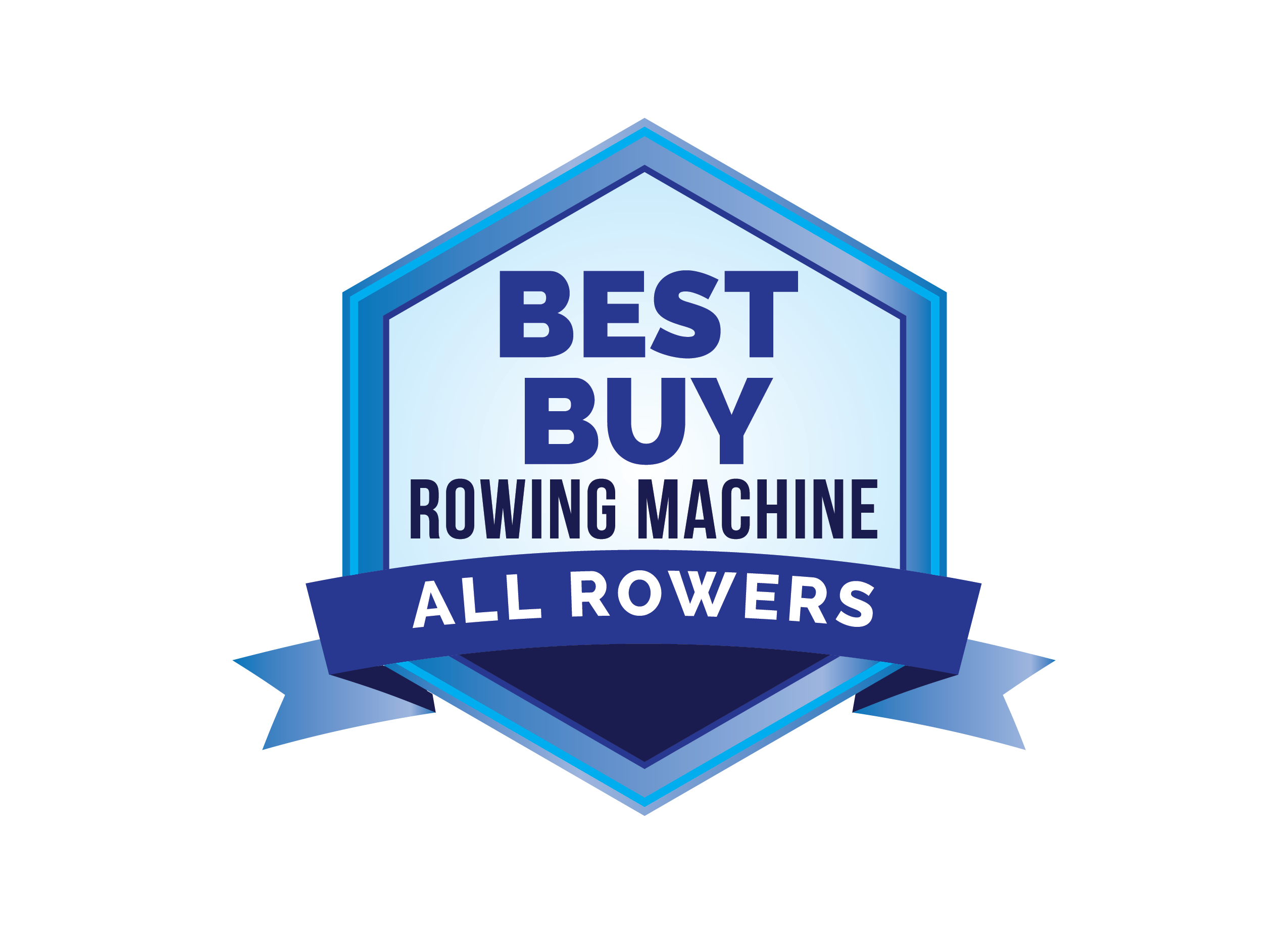 We get asked what's the best rowing machine under $300 quite a lot.  That seems to be a popular ceiling, along with $500 and $1000.  There are certainly plenty of choices out there, but they're not all great. We've reviewed dozens of them for you, and present our expert's pick of the best one out there.
What criteria did we use to find the best one?
This one was a little tougher than our best rower under $500 selection, simply because as we mentioned the quality of many of them was subpar, and there just aren't too many good ones under $300.  So we dug a little deeper and expanded our search to find one that most people would be satisfied with.
It's important to mention that you do get more at higher price points, and a rowing machine under $300 is not going to come with features and capabilities that a $500 or $1000 come with.  But for basic workouts for those on a budget, they will do just fine.
Here are the 5 criteria we used to make our selection:
1. It needs to be built well and stand up to regular use.
2. The motion needs to be as smooth and natural as possible.
3. We'd prefer variable air or magnetic resistance, even though most machines under $300 are hydraulic.

4.  The warranty needs to be substantial.
5.  It has to receive mostly positive customer reviews and experiences.
These are the criteria that we used while conducting our research.  If a rower can meet all 5, it should be a great choice for you.
And the winner is...
As we expected, we found a lot of hydraulic rowing machines, also called piston rowers.  These are OK, but they are the least smooth motion wise of all of the different types of rowers.
So we narrowed our focus a bit to find either air or magnetic resistance rowers, which are much more popular as they provide a more natural feel.  In the past, you couldn't really find one of these rowers under $300, but now there are more options.
When you get a smoother motion on a rowing machine, or any cardio equipment for that matter, you tend to use it more.  When you use it more you get better results.  So it's always better to find a machine with a better feel if possible.
Following is our expert pick of the best rowing machine under $300...

Sunny Health & Fitness Magnetic Rower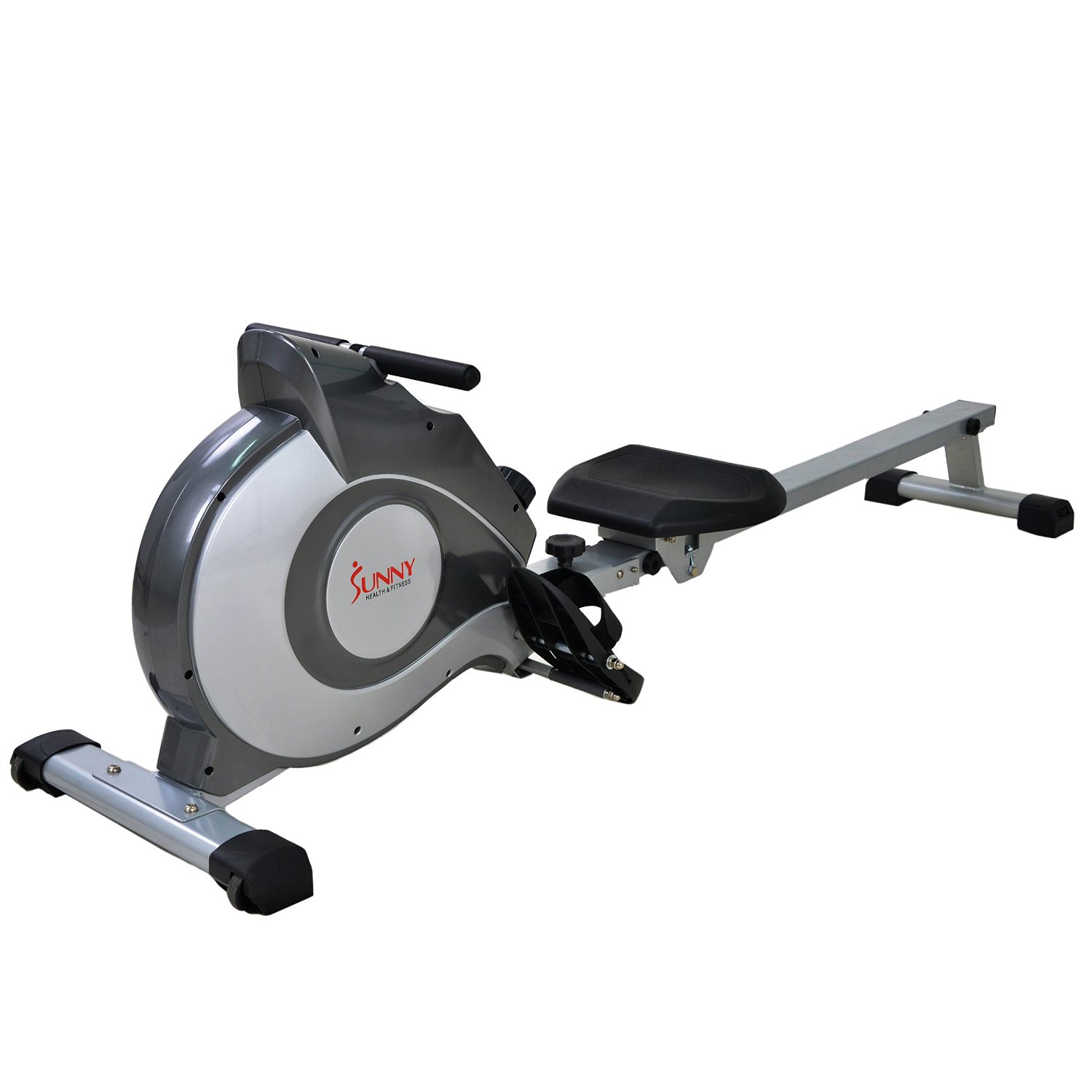 The Sunny Health & Fitness Magnetic Rower satisfies all of the five criteria we put forth to determine the best option in the price category.
You can read our full review here.
It is made well from durable stainless steel and has magnetic resistance, which tends to be quieter as well as very smooth and natural.  You get 8 different levels of resistance to choose from, so you can challenge yourself when you want to.
The console is basic, as we would expect, but it gives you all of the necessary workout feedback including time, count, total count and calories burned.
The seat is large and padded, the handlebars have no-slip grips. The foot pedals are also large and adjustable.  The Magnetic Rower supports weight up to 250 lbs. which is impressive for a unit at this price.  It is also easily transported post workout with the built-in wheels.
So those are the first three criteria for the best rowing machine under $300, so let's look at the other two, as they are quite important.
The warranty on the magnetic rower, as well as all of their other current models, is not bad compared to others in the price range.  You get three years on the frame and 90 days on the other parts and components. You can usually get additional coverage for about $25 or so, so that's definitely something you should consider.
And finally, customer satisfaction.  The Sunny Health & Fitness Magnetic Rower gets very favorable reviews.  Checking on Amazon where they sell a lot of rowing machines, it gets 4 1/2 out of 5 stars, which is pretty impressive for such an inexpensive machine.
Users like the fact that the machine is very quiet, that they can actually get a very effective cardio workout, that assembly was a snap and of course, that the price was right.
So for under $300, this one is a real winner that will satisfy all but the most serious rowers.
Check out our top choice on special sale now at Amazon

Best Rower Under $300 - Summary
The Sunny Magnetic is well-built, smooth, comfortable and is very well reviewed by most users.  As such it is our choice for the best rowing machine under $300.  (It's just over $200 on sale)
Keep in mind that it is a very basic machine, and doesn't have the features and capabilities of a more advanced rower.  It is for basic rowing by those looking to get into shape and burn some calories.
As long as your expectations aren't too high, we think you will be more than happy with this rowing machine.