The Concept 2 Rower is Simply the Best Rowing Machine Period

The Concept 2 rower is well known in the fitness community for the company's uncompromising attention to detail and their line of incredibly engineered indoor rowing machines. If you need outstanding performance and comfort at a surprisingly affordable price, you don't need to look any further. These workhorses are often found in fitness clubs and gyms and are used by more than a few professional athletes.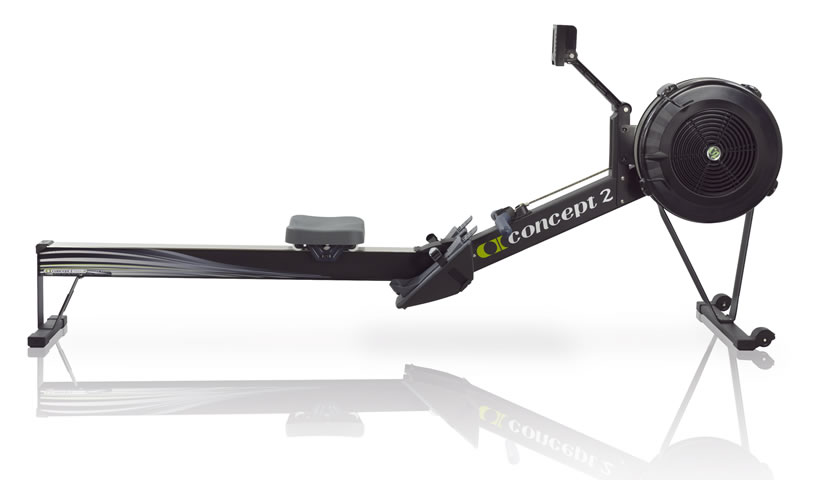 Part of the allure of Concept 2 rowing machines is their exceptional design. The founders were Olympic rowers who turned their attention to designing innovative oars, then expanded to the design of indoor rowers in 1981. The company name has become synonymous with quality, and they won't be changing any time soon. The factory in Vermont makes every single indoor rower, and then direct ships it to the buyer, so you'll never have to worry about cheap, foreign parts.
The Machines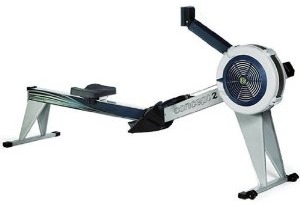 The Concept 2 rower uses an air resistance flywheel that is perfectly calibrated and balanced for one of the smoothest performances around. The harder you pull, the greater the resistance, but it's a truly seamless transition. Performance is gauged by actual power supplied by you rather than revolutions, so you'll get a more accurate evaluation of your stamina and improvement across time.
Check Sale Prices of Concept2 Rowers at Amazon
These are also easy to care for machines, and consumer reviews back this up. You should periodically wipe down the monorail with a soft cloth and put a bit of oil on the chain, but otherwise there's no real upkeep required.
You'll like the looks of these machines as well; the Concept 2 rowing machine is sleek and solid, with no extra trim or needless parts to mar the lines of your equipment.
Lots of Extras Without a Bloated Price Tag
Although you'll pay more for a Concept 2 rower than you will for a basic one, you're definitely getting what you pay for and then some. Notable features include several comfort features such as padded handlebars, an ample seat with smooth, gliding action and even heel cups to prevent your feet from slipping down too far.
The weight capacity is an impressive 500 pounds, which is practically unheard of for machines that weigh less than sixty pounds.
There are currently three models to choose from:  the Concept2 Model D, the Model E and the relatively new Dynamic Model.
The Model D, around $960 on sale, is the most popular model and the best selling rowing machine in the world today. It is available in light gray or black, and includes an advanced PM5 monitor with Bluetooth and ANT+ wireless capability, smooth and quiet flywheel operation, nickel plated chain, high adjustability and durable construction.
The Model E, about $1160 on sale, is similar to the Model D with a few slight differences: it is 20 inches off the ground, as opposed to 14 inches on the Model D.  This makes it much easier to get on and off, as it is essentially at chair height.  Also, the nickel plated chain is enclosed on the Model E, providing a little more protection.  Lastly, the monitor arm is longer and fixed, where it is shorter and adjustable on the Model D.
The Dynamic is the newest model in the lineup, and costs around $1,250 on sale.  It is more geared towards competitive rowers, and differs from the Model D and E in that the footrest is not stationary; rather it moves with you as you row.  So your upper body stays in a very controlled range of motion, while your feet move out and in.  This most closely replicates the feel of rowing on the water.
As far as the home user is concerned, the Model D and Model E are definitely the best choices.  For the more serious, competitive rower, the Dynamic will most closely replicate that outdoor on-water feel.
Concept 2 Rowers Get Top Honors
The Concept 2 rower wins our top honors for quality, price and comfort. Every machine is easy to use, durable, and gives you plenty of comfort so that you're more likely to keep exercising.
One of the most unique aspects of the Concept 2 lineup is the online support, which is located in their Vermont manufacturing plant. You can join for free and compete online against other rowers from around the world in virtual races. How cool is that? Online challenges, training tips and motivational articles are all part of their support package.
Concept 2 machines have the highest resale value of any indoor rowers by any manufacturer. The bottom line? People are willing to pay more for used Concept 2 rowing machines than they would pay for a brand new rower by a lesser manufacturer. That truly says it all.
You can read our reviews below to get a better sense of Model D vs E to help you decide between the two popular models.  The main difference to keep in mind is just the height of the seat.  The Model E sits 6" higher off the ground, so it is a bit easier for those with mobility issues or very tall individuals to get on and off of the machine.
Other than that there isn't that much that makes one better than another.  Both are solid, smooth and maintenance free, available on two color options:  black and light gray, and have Bluetooth wireless for monitoring your heart rate accurately and syncing your workout results to your fitness apps.
Concept 2 Rower Model Reviews
Concept 2 Model D Indoor Rower - The best rower ever built, and it's the same one you will find in health clubs and professional sports team facilities.
Concept 2 Model E Indoor Rower - Equally as good as the Model D, this one has a higher seat height, longer monitor arm and enclosed chain housing.
Concept 2 Dynamic Rower - the newest rowing machine in the lineup, with floating footrest that more closely resembles an on water experience.  Ideal for competitive training.
---