Life Fitness Rowing Machines are High End Yet Pricey

Life Fitness has gained a reputation in the industry for making high quality, well-designed exercise equipment for the commercial as well as the residential market.
They currently offer two rowing machines, both with water resistance, a natural feel and interesting features.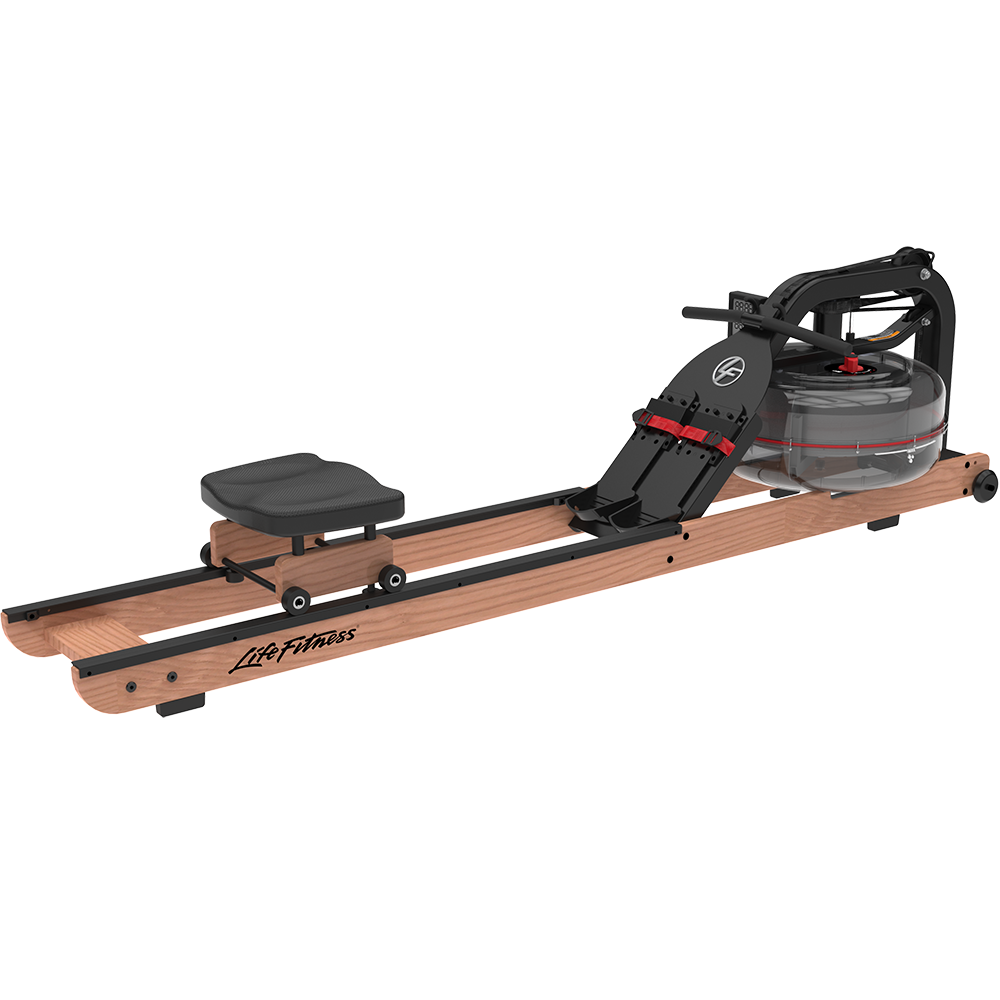 If you've ever been to a gym or health spa, you've probably come across Life Fitness machines.  The company has been around for over 45 years and their treadmills, ellipticals, rowers, bikes and strength equipment has been a mainstay in higher end facilities ever since.
A part of the Brunswick Corporation since 1997, the company strives to create equipment that is ergonomically designed to provide the most natural movement possible, ensuring better results for those who use these machines.
The Machines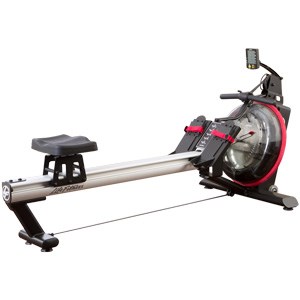 As of 2016, the current lineup consists of 2 Life Fitness rowing machines: the Row HX and the Row GX.
The Row HX is the lower-priced model, at around $1,799 when it's on sale.  It has a wood and steel frame, similar to the WaterRower Natural, providing a warm, elegant feel which many users prefer for the home gym environment.
As we mention above, it uses water resistance to closely mimic an outdoor rowing experience, and this resistance can be adjusted with a dial that offers 4 different options.
Check out the rowers from Life Fitness on sale now at the store!

The Row HX has a compact size, less than 7 feet and only 108 lbs. with the chamber full of water.  It accommodates a maximum user weight of 300 lbs.
The company also offers the up-level Row GX model, which starts at about $2200 on sale.  This one is all steel, and looks like one of the models you would see in a high-end gym.
Unlike the HX, this one offers 16 resistance levels, so it is perfect for the entire family.  It's a bit heavier with water at about 135 lbs., but is much shorter at around 71" in length.
What do the experts say?
Life Fitness rowing machines have always received good reviews for the experts, as they are built really well and the company stands behind every product that they make.
The one sticking point seems to be the pricing, which although in line with the rest of their exercise equipment, is a bit high, especially since you can get some of the best rowing machines on the market for much less money.
For example, one of our top picks, the WaterRower Natural, is quiet similar to the Life Fitness Row HX, but it is about $500-$600 cheaper.  For our money the WaterRower is a much smarter choice.
The Life Fitness Row GX is even more expensive.  It is very hard to justify paying over $2000 for a rowing machine when you can get an equally good unit, if not better in some regards, for $1000 less.
So the experts do like these machines, and they are well designed, but most note that you are probably better off going with one of the brands that just makes rowing machines....WaterRower, Concept2, H2O Fitness, etc.  That way you are dealing with a company that fully concentrates on one product, rather than dozens of different offerings.
The Bottom Line on Life Fitness Rowers
The fact that so many high end facilities feature Life Fitness exercise equipment definitely speaks volumes about the quality of the product and reputation of the company.
They have successfully ventured into the residential market with a direct to customer approach on their website and machines that are quite similar to their commercial offerings.
Still, when it comes to rowing machines, although the HX and GX are very good water-resistance rowers, you're probably better off with another brand.
---