What's the Best Rowing Machine Under $500 for 2023?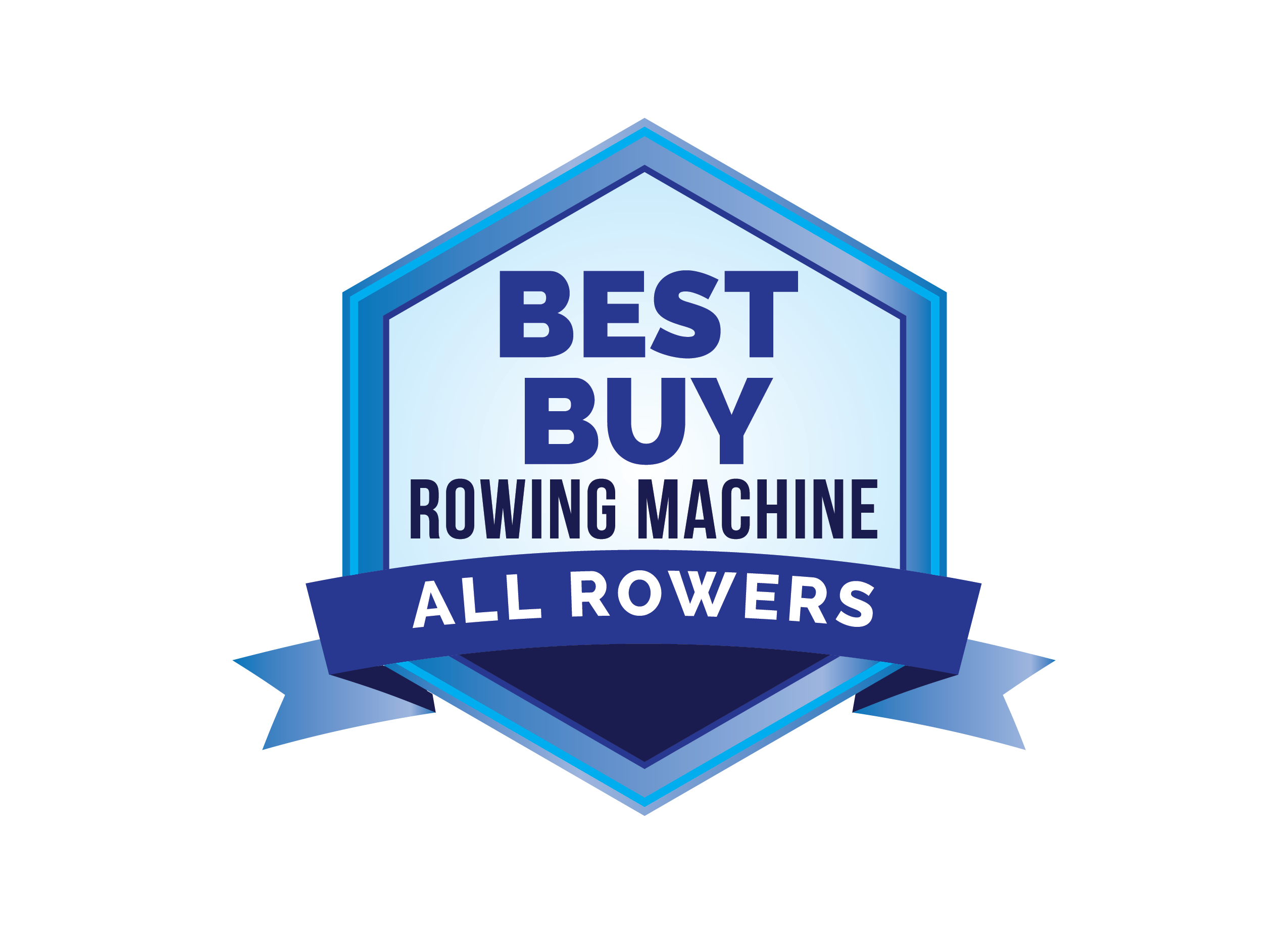 One of the questions we get quite often is what's the best rowing machine under $500?  That seems to be a popular price ceiling when it comes to rowers.  
Fortunately, there are some very good options for you, and we set out to find the very best.
What criteria did we use to find the best one?
When it comes to exercise equipment, you usually get what you pay for.  That is not to say that every high priced rower is amazing, but the more expensive ones tend to have some better features and capabilities, and more durable frames.
Still, if you do your research, you can find a rowing machine under $500 that has everything you need.  You just have to know where to look.
Here are the criteria we used to find the ideal one:
1. It needs to be well built and able to stand up to daily use.
2. The motion needs to be smooth and natural.
3. It needs to have variable resistance, preferably air or magnetic
(Note that most rowers under $500 tend to be hydraulic which is not as smooth)
4.  The warranty has to be competitive.
5. User reviews/experiences need to be mostly positive.
So we used those 5 criteria when doing our research to find the very best machine you can buy.
And the winner is...
There are a lot of options under $500, so it can be quite overwhelming to sift through them all.  But after some time and with a little experience you can quickly weed out the machines that are just not going to cut it.
For starters, a rowing machine under $200 is not going to work for you.  it's simply not possible to make a quality rower for that price.  Think about it, if you are paying $150, what did it cost the manufacturer to make? $50? $25?  How can that be a good piece of exercise equipment?
So you'll want to get as close to the upper end of your budget as possible.  That extra $100 or so will get you a smoother motion, a more durable frame, a better warranty or perhaps a combination of one or two of these features.
So without further adieu, here is your best rowing machine under $500...
Stamina ATS Air Rower 1399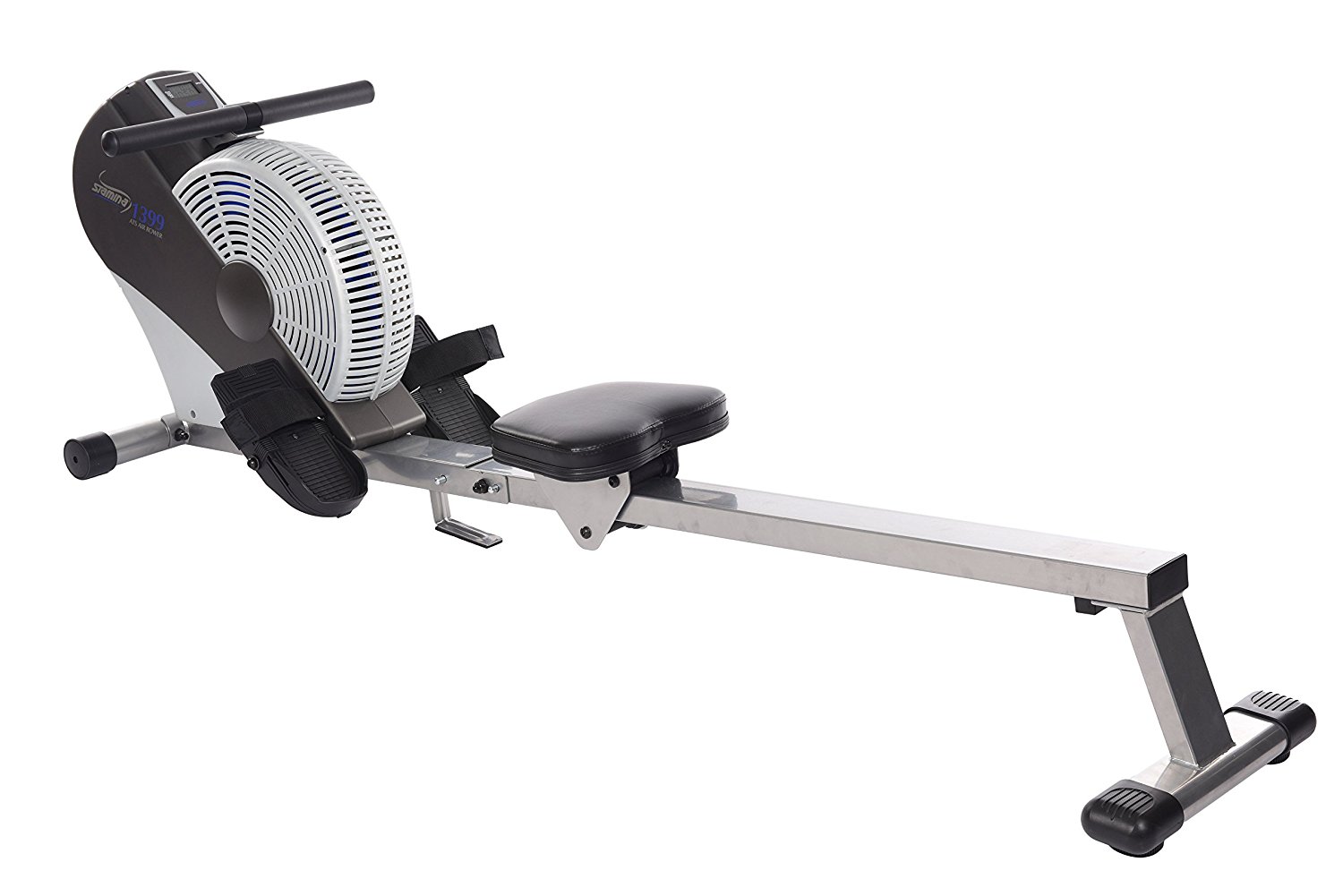 The Stamina Air Rower meets all of the 5 criteria mentioned above, but will only cost you about $299 on sale, so it's a great deal.
You can read our full review here.
It is a well built machine with a steel frame and steel beam that is also foldable with transport wheels for easy storage.  It features dynamic air resistance that is much smoother than a hydraulic machine, and you determine the level.  The harder you row, the more the resistance.
There's a clear monitor showing you all of the relevant workout metrics such as distance, speed and calories burned.  The seat is large and padded, the footpads are adjustable and the motion is quiet and comfortable.
The warranty is decent for a rowing machine under $500: You get three years on the frame and 90 days on the parts.  We recommend the extended warranty for about $30 or so for added coverage.
And for our last criteria, and perhaps most important, user reviews.  This is one of the most popular rowing machines on the market today, and most reviews, over 90% of them, are quite positive.
Users find the Stamina ATS Air Rower 1399 to be solid and comfortable, with a smooth motion providing a good cardio workout.
See the Best Price On The Stamina ATS Rower Here
Best Rower Under $500 - Summary
The Stamina ATS Air Rower 1399 is a great choice under $500, and would top our list of rowers under $300 as as well, although we did give you an equally good option there.
Also, please note that this is an air resistance rowing machine.  If you prefer hydraulic resistance, take a look at the Stamina BodyTrac Glider.  
Or if magnetic is your preference, which is a little quieter than air, look at the XTERRA Rowers.
You really can't go wrong with our top pick in this category.  It might not have all of the bells and whistles of a more expensive machine, but for $299 on sale it has everything you need.