Rowing Machine Holiday Sales - The Ultimate Guide (2023)

Everyone knows that rowing machine holiday sales typically offer the best savings and discounts.  
We're all aware of Black Friday, the largest offline retail sales day of the year, and Cyber Monday, the largest online retail sales day of the year.
But what about the rest of the calendar? Are there other times that you can save a lot on a new rowing machine, or are those really as good as it gets.  
Let's take a closer look...
New Year's/Black Friday/Cyber Monday/Christmas Deals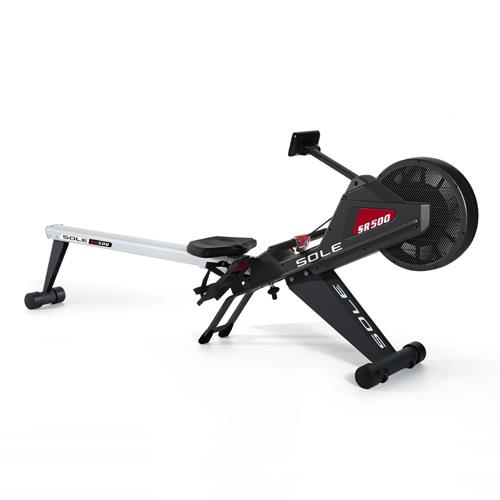 OCTOBER 2023: ROWING MACHINE SALES ARE GOING STRONG!
Here are the current rower deals going on right now...
NordicTrack Rowers - Up to 35% off and Free Shipping - SEE BEST PRICES NOW!
Hydrow Rower - Save $300 and Free Shipping - SEE BEST PRICES NOW!

Sole SR550 Rower - Up to 45% off and Free Shipping - SEE BEST PRICES NOW!
Concept2 Model D - $990 with PM5 Monitor Included - SEE BEST PRICE NOW!

Life Fitness Rowers - 10% with coupon SAVE10 - SEE BEST PRICES NOW!

Amazon Rowing  - Deals Throughout the Year - SEE PRICES NOW!

Want more choices?  Check out our Best Rowing Machines list for all of our top picks at special discounted prices.

The day after Thanksgiving is a huge day for retailers, and there is a ton of competition to capture the millions of holiday shoppers that are busting down the doors looking for great deals.  As such, all retailers offer some of their lowest prices of the year on Black Friday.

If a new rowing machine costs $1200 when it's not on sale, and $900 on sale, you might find it for $750 on Black Friday.  If it's being replaced for the new year, it might be discounted further.
Online retailers have jumped on the bandwagon, offering their own special discounts to satisfy buyers who prefer not to deal with the hustle and bustle of Black Friday store traffic. Who can blame them?
So you'll find some really great deals online, from brands such as NordicTrack, ProForm and Life Fitness, sometimes up to 50% off.  These deals tend to continue through the weekend and into Cyber Monday, when companies are trying their best to sell as much as they can.
So bottom line is:  Keep an eye on rowing machine prices leading into Black Friday.  If you see a good deal, go for it.  It will probably not get much better than that, but you can wait until Cyber Monday if need be.  Just make sure they don't run out of stock or the rower is backordered.
What About Other Holidays?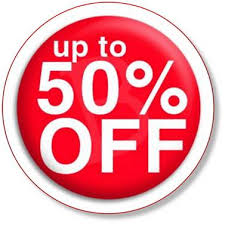 Great rower sales are not confined to Black Friday and Cyber Monday.  In fact, there are some other great deals to be had throughout the year.
Here are some other sale days to be aware of:
Pre-Christmas/Post Christmas - Many companies will offer special deals leading into Christmas, to clear out inventory and make way for new models.  They may not have sold everything they wanted to sell and that could be good news for you.
Post Christmas is a huge sales time as well.  Many people are exchanging gifts or spending holiday money.  Retailers know this so you can see some huge discounts during this time.
New Years Week - The first week of the year is perhaps the biggest sale time of the year, especially for rowing machines and other cardio equipment.  Why is that?  Well, everybody makes those New Year's resolutions right?  And what's always at the top of the list? Eating better and getting back into shape...again!
So if you didn't get that rower on Black Friday, Cyber Monday or anytime in December, the first week of the year is a great time to get some amazing deals.  Everyone is buying cardio equipment and retailers are competing big time for your business.
Rest of January Sales - January is also when companies are clearing out whatever they have left over from the previous year, before they get stuck with inventory.  We've seen rowing machines up to 50% and even 60% off during this time.  The entire month is a big one for online retailers especially.
Valentine's and President's Day - Although not as big as December/January holiday sales, you can often find some very good deals in February, still a hot time for fitness sales, on Valentine's Day and President's Day.  Don't fret if you've waited this long...you can still save money.
March through October - Things definitely start to slow down a bit towards the end of February and into March, but there are still deals to be had.  Starting with Easter in March and moving on to Mother's Day and Memorial Day in May, Father's Day in June, Independence Day in July, Back to School sales in August, Labor Day in September and Columbus Day and Halloween in October, all of those holidays will have special sales associated with them.
Sometimes the rowing machine sales will last for a day, sometimes a few days, but you can get some nice discounts during any of those sale days.
The Bottom Line on Holiday Rower Sales
Sure, Black Friday and Cyber Monday sales will typically offer the very lowest prices of the year, so if you can wait until then, you'll definitely get your rowing machine at a very substantial discount.
Still, other holiday times throughout the year offer very comparable sales, especially in December and January, so you don't need to make yourself crazy waiting for the very lowest price.
For example, the RW600 rower from NordicTrack retails for $1,499.  Regular sale price is $1,299. During the Black Friday/Cyber Monday sale we saw it as low as $899.  It is currently on sale for $999.
So even if you miss that basement price of $899, you can still get it on sale for $100 more during holiday times, or worst case scenario, $1,299 during a regular sale.
Bottom line, don't get too hung up on the holiday rowing machine sales.  You can find some really great savings throughout the year, especially during the major holidays.  Happy shopping!
---