The Life Fitness Row HX is a High-End Machine For the Home
The Row HX is one of two rowing machines currently offered by Life Fitness, a leader in the high-end exercise equipment market.  With a wood accented steel frame and fluid resistance technology, it is aesthetically pleasing as well as smooth and natural, making it the perfect addition to your home gym.
The Rower
The Row HX features a natural wood and steel frame with black accents, and a water tank that provides smooth, seamless resistance.
Let's take a look at the important specs...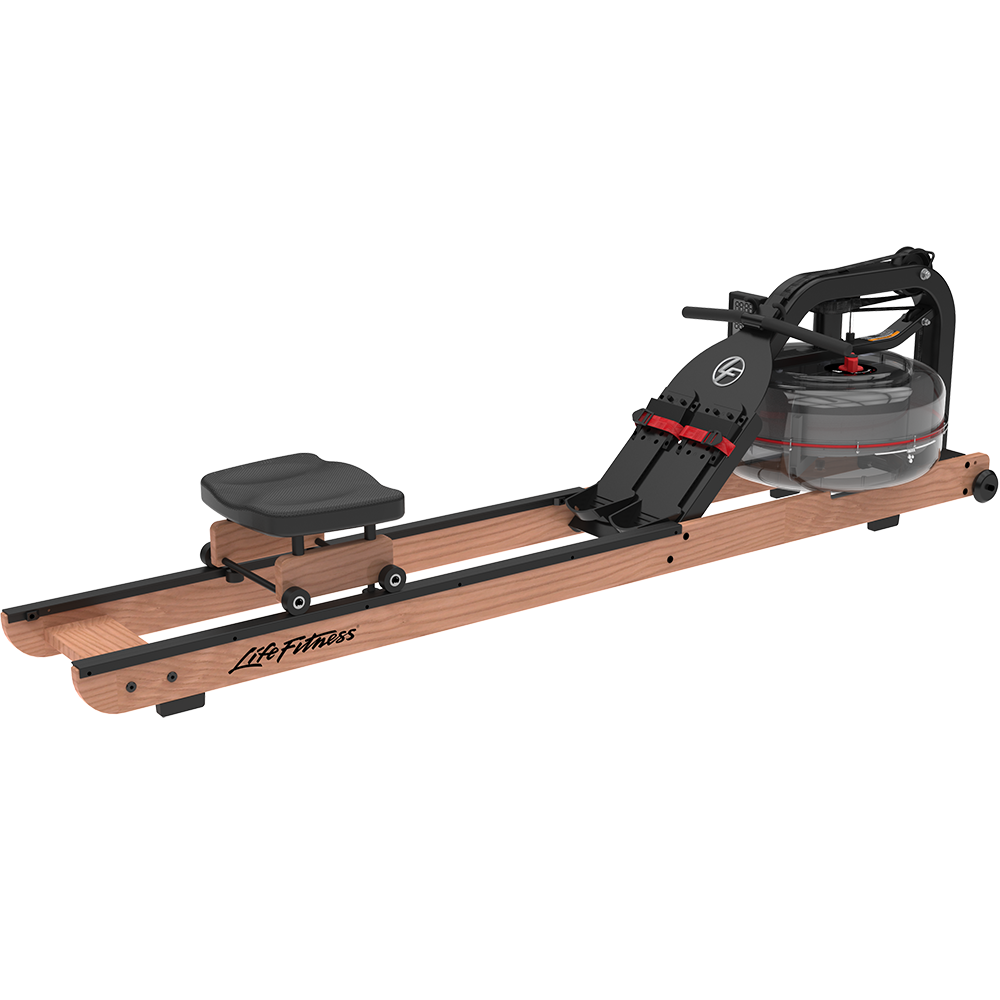 Fluid resistance
4 Resistance Levels
Optional heart rate receiver
Maximum User Weight – 330 lbs

Dimensions: 83.85" L x 20.47" W x 22.04" H
Transport wheels for storage
2 AA Batteries for console power
Warranty: 5 years frame, 3 years tank/seal, 2 years mechanical, 1 year console and labor
Check out the HX rower on sale now at the Life Fitness store!
The Buzz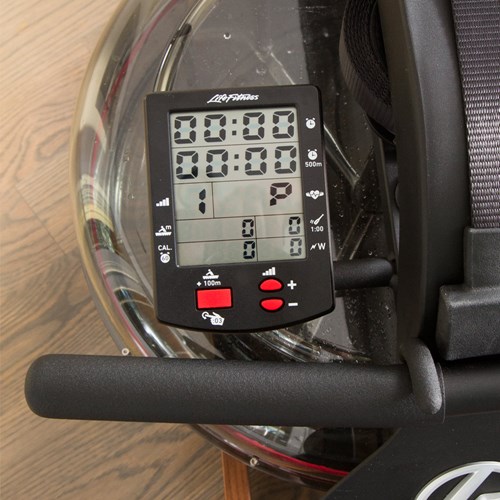 Life Fitness has made a name for themselves in the residential market, offering the same high quality exercise equipment for home gyms that has made them a leader in the commercial space.
Their rowers are no different.  The Row HX has received very positive reviews, and offers the same smooth and natural feel as the company's treadmills, ellipticals and exercise bikes.
Resistance is provided by a water tank, and you can change resistance levels easily by turning the red dial located on the top of the tank, rather than adjusting the water level like you have to on other rowing machines.  There are 4 different levels to choose from. 
The Row HX is a beautiful machine, with natural wood over steel, so it looks like a piece of furniture rather than an exercise machine.  Yet it is strong and durable. It looks similar to the Water Rower Natural, although this one has a more streamlined, modern appearance.
Although it does not fold, it does come with transport wheels so you can store it out of the way after your workout.
Most reviews mention the fact that the motion provided by the water resistance is very smooth and natural, like rowing out on the water, and the seat is quite comfortable.
The console is a bit more advanced than you find on other rowing machines, with various workout metrics including heart rate monitoring, calories, distance, time and more.
The Life Fitness Row HX is a high quality rowing machine, and one that will last years with very little maintenance required.  It definitely gives the other high end rowers a run for their money.
What We Say About the HX Rower
The Life Fitness HX Rower is definitely a high end machine, and it's also quite expensive.  Last we checked it was just under $1,800, which is a lot to pay for a rowing machine.
Take a look at the Water Rower Natural and Club as well, which are about $500 or so less expensive and very similar...both are wood accented machines with steel frame and water resistance.  Also look at the Row GX if the wood look doesn't appeal to you and you want something that's a bit more commercial.
Any way you go, these are very high quality rowing machines and if you can afford it, you won't be disappointed with the Row HX.
Show me other Life Fitness Rowing Machines