How To Find the Best Rowing Shoes For Max Comfort
Rowing can be a terrific workout, whether you're out on the water or indoors using a rowing machine. Unlike most exercises, rowing engages every major muscle group, making it the perfect choice for anyone who wants a full workout.
Of course, as with any exercise what you get out of it depends heavily on how you approach it and that begins with choosing the right workout gear. Since the hands take a particular amount of stress during rowing, much of the focus in terms of gear tends to be on rowing gloves but the shoes you wear can be equally important.
In fact, there are three main points of contact in rowing: the hands, the feet and the butt. Each of these carries its own share of the load, so to speak, and therefore it is important that you provide the proper protection in each area both to lessen the impact of the repetitive rowing motion and to get the most out of your stroke.
When it comes to rowing shoes both comfort and power are equally important and choosing the right pair of shoes can make a huge difference.
While you might assume that the same shoes you wear for running would work just as well for rowing, that's not actually the case for one simple reason: impact.
Running puts a great deal of impact on the legs and the joints while rowing is very low impact on the legs. That means running requires a certain level of shock absorption to cushion the feet when they come in contact with pavement.
Conversely, not only does rowing not require a lot of cushioning, having cushioned soles can actually hamper your rowing workout by changing the angle of your feet in relation to the machine and reducing the power of your stroke.
That's putting the difference in pretty basic terms, and if you are just a casual exerciser who isn't looking to get anything more than a basic workout, running shoes may actually work for you. But if you want to maximize your workout, it's worth taking a closer look and knowing exactly what to look for in indoor rowing shoes.
What To Look For In Rowing Shoes
As stated above, there are several key areas that should be considered when choosing the right shoes for rowing.  These include the placement of your feet, comfort and form, and power and efficiency. 
Let's look at all three in a little more detail.
Correct Foot Placement – getting the most out of your rowing workout means ensuring that you have the proper stroke and that begins with the placement of your feet. The wrong foot placement can prevent you from completing a full stroke or putting enough power behind your stroke.
Place your feet too high and you won't be able to move forward far enough to get your shins in a vertical position, which is essential for completing a full stroke. Conversely, if you place your feet too low you won't be able to get enough drive and you could be affecting other parts of your form.
The type of indoor rowing shoes you wear can affect the placement of your feet on the foot rests. A shoe with a lot of cushioning might prevent you from placing your foot high enough. You should always be aware of where you are placing your feet. If you find yourself changing the setting of the foot cup, it's worth considering whether you're wearing the best possible shoes.
Comfort and Form – The correct form will rely on your foot placement and incorrect placement can lead to bad form.  Again, if your feet are too high in the footrest, you'll be shortening your stroke while low placement of the feet can reduce power and weaken your leg drive. It may also put extra stress on your back, making for an uncomfortable workout.
Aside from placement, having a shoe with a large heel-to-toe drop, meaning the shoe is much thicker at the heel than it is at the toe, can also affect your form by changing the angle of your foot.  Generally speaking, your foot should be at a 45 degree angle when it is properly placed on the foot board. The larger the heel-to-toe drop of your shoe, the more that angle is decreased and that can lead to improper form and discomfort.
Of course comfort is about more than just foot placement, so there is more to consider when you choose shoes for rowing. Ideally, rowing shoes should allow for flexibility and breathability so that you can move smoothly through your stroke without developing blisters from excess sweat and friction.
It can also be important for your shoes to allow you to feel the footrest so that you know you are driving from the right part of the foot.  For this reason, many rowers choose to wear very flat shoes or to go really old school and row barefoot.  This can be important in other types of exercise as well, as the folks at Bodybuilding.com explain.
Rowing barefoot may not be for everyone but there are some manufacturers who are designing minimalist shoes that can achieve the same feel while still offering a layer of protection for your feet.
Power and Efficiency – Proper foot placement and correct form lead to maximum power and a more efficient stroke. Using the wrong type of shoes can affect the amount of power in your stroke. Running shoes with a large, soft sole can reduce the amount of force you get in your drive, making it much less efficient. 
Pittsburgh Rowing Club guidelines even specify that proper shoes help to transfer power from the legs more efficiently and recommend a shoe with a rigid sole to help counter this. 
Not surprisingly, the longer you workout the more this potential loss of power can add up, taking away from the overall benefits of your workout and causing you to tire more easily.
Types of Indoor Rowing Shoes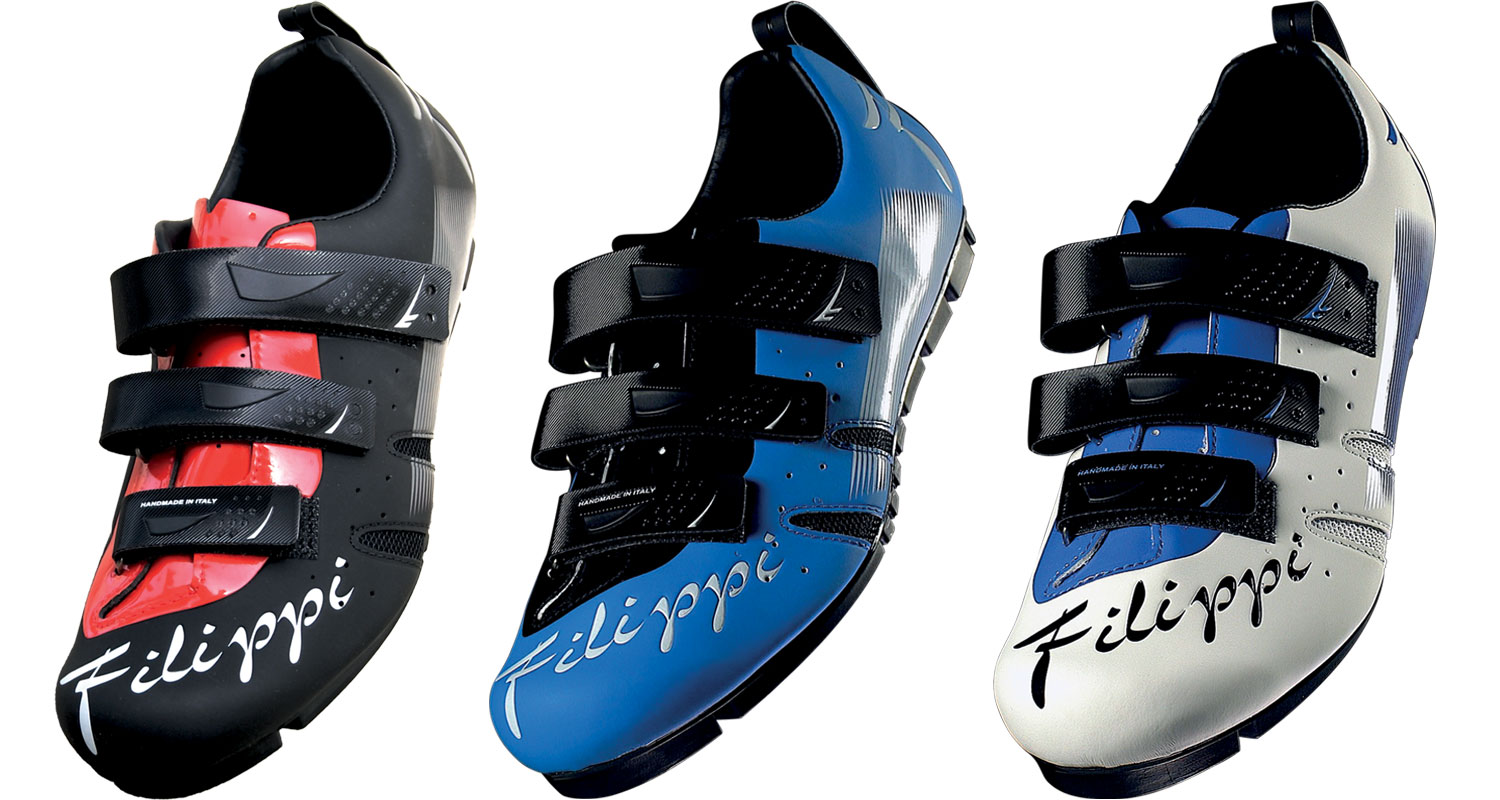 Now we know how the right rowing shoes can impact your workout, but exactly what type of shoe should you be considering?  There are several different types on the market and the ultimate choice will be a matter of personal preference.
Minimalist Training Shoes: These are shoes that can actually be used for a number of different purposes from exercising to shopping to running and almost anything else you can think of. They are generally lightweight, flexible and breathable and have a thin sole with a minimal heel-to-toe drop.  They can sometimes be more expensive, but since they can be used for multiple purposes the extra expense may be worth it in the long run.
Flat Soled:  As the name suggests, these are shoes with no heel-to-toe drop, making them perfectly flat. They tend to have very thin soles, which can give you maximum feel on the footrest to enhance your stroke. Best of all, as they are fairly common, they are easy to find and can often be found at a reasonable price, making them a great choice for rowing shoes if you don't want to invest a lot in fancy equipment.
Sport Specific: These are shoes designed specifically for a certain purpose, such as skateboarding, soccer or wrestling, which may also be functional for rowing. If you're wondering what shoes do rowers wear, there are shoes designed especially with the particular needs of the serious rower in mind, but they can be harder to find and considerably more expensive.
Barefoot Style: While rowing barefoot can be difficult for all but the most serious of competitors, there are other options on the market that allow you to get the feel of barefoot rowing while providing some sort of protection to guard against blisters.  These include water shoes, water socks, yoga socks and a line of specially designed "barefoot" style shoes from Vibram.
Best Rowing Shoes - Our Expert's Top Picks
There are many different shoes on the market today, ranging from as little as $26 to $200.  Since the rowing shoes you choose will have to accommodate both your workout needs and the specific characteristics of your feet, it's a personal choice, but here are 5 of the best options out there:
Reebok Crossfit Nano – as the name suggests, these shoes are designed for crossfit training, which includes rowing, so they have several features that make them great shoes for rowing. They have a Flexweave upper for maximum breathability, stability and durability and high abrasion rubber outsoles to provide a good grip.
They also include a special heel bootie construction that provides a rock solid foundation for any workout as well as "toe tection", built in protection for the toe area.  With seven eyelets for accurate fit and a minimal 4mm drop, they are very well suited to rowing. The Crossfit Nano comes in both a men's and women's style, in sizes from 6.5 to 14 and a multitude of colors.
They have a pricetag to match the Reebok name, ranging from $85 for the women's model to $105 for the men's that may put them out of reach for some budgets, but the quality is well worth the price.
Vibram Fivefingers – Hearing the pleas from serious rowers for a shoe that provides for a barefoot feel, Vibram has shaken up the rowing shoes market with their Fivefingers line. They may look unusual with their individual divided toe design, but if you can get past the looks you're in for an exceptionally comfortable experience.
These shoes have very little padding and built in air pockets, meaning they provide plenty of breathability while maximizing your ability to feel the footrest and get more power in your drive. 
They're made with polyester mesh uppers and Vibrams unique XS TREK rubberized sole. They come in sizes from 5.5-15 and average around $129.95.
Merrell Trail Glove 5 Minimal Trail Shoe – These shoes are designed with runners in mind, but their overall construction and materials makes them equally effective as rowing shoes. They have 100% textile uppers made from mesh and TPU materials and rubber soles.
The Omni-fit lacing systems offers a glove like fit which maximizes comfort. They even feature M Select FRESH treatment to help reduce odors. What makes them ideal for rowing, though, is the zero drop which allows for maximum traction and drive.
They come in men's and women's styles in a range of sizes and colors and are extremely lightweight. Prices can vary from one seller to another but they average around $75.
Voovix Women's & Men's Barefoot Athletic Trail Shoes – These lightweight, flexible shoes for women and men are suitable for many kinds of exercise but the breathable knit fabric with drainage holes and rubber non-slip soles with zero drop make them ideal for rowing.
hey have a carefully designed toe box that provides plenty of wiggle room for maximum comfort and can be easily washed and quickly dried. Voovix offers a size chart to help you get a precise fit, which can help to avoid the need for returns when buying online.
They come in a wide variety of colors and at just $32 are surprisingly affordable, though they do tend to be a little less durable than some of the higher priced models.
Converse Chuck Taylor All Stars – you may be surprised to see this familiar name making the list, but Converse Chuck Taylor All Stars low top sneakers are actually remarkably effective shoes for rowing. They feature a thin, flat sole that allows for an optimal foot position while rowing and mold to the natural shape of the foot for maximum comfort.
Since the uppers are made of canvas, they aren't quite as breathable as some other models and they do run narrow, which may make them less than comfortable for people with wide feet. But given the fact that they are unisex, come in a wide variety of colors and can cost as little as $28 they may be the perfect choice for people who want a good option that won't break their budget.
This just begins to skim the surface when it comes to the wide variety of rowing shoes but it gives you an idea of what's available. No matter which shoes you ultimately choose, keep the basics of comfort, power and placement in mind and you'll be sure to find a pair that work for you.
What's the Bottom Line?
Although you can always just start rowing in whatever you're currently wearing, there's a reason why serious runners use specific gear, including gloves, shoes and other apparel.
It simply enhances your performance and minimizes fatigue and injury, which will maximize the effectiveness of your workouts.
So if you find yourself getting into rowing, whether out on the water or indoors in your home gym, you should definitely consider investing in those little extras like gloves and shoes that can make a world of difference.