The Kettler Favorit Rowing Machine – Ideal for Casual Rowers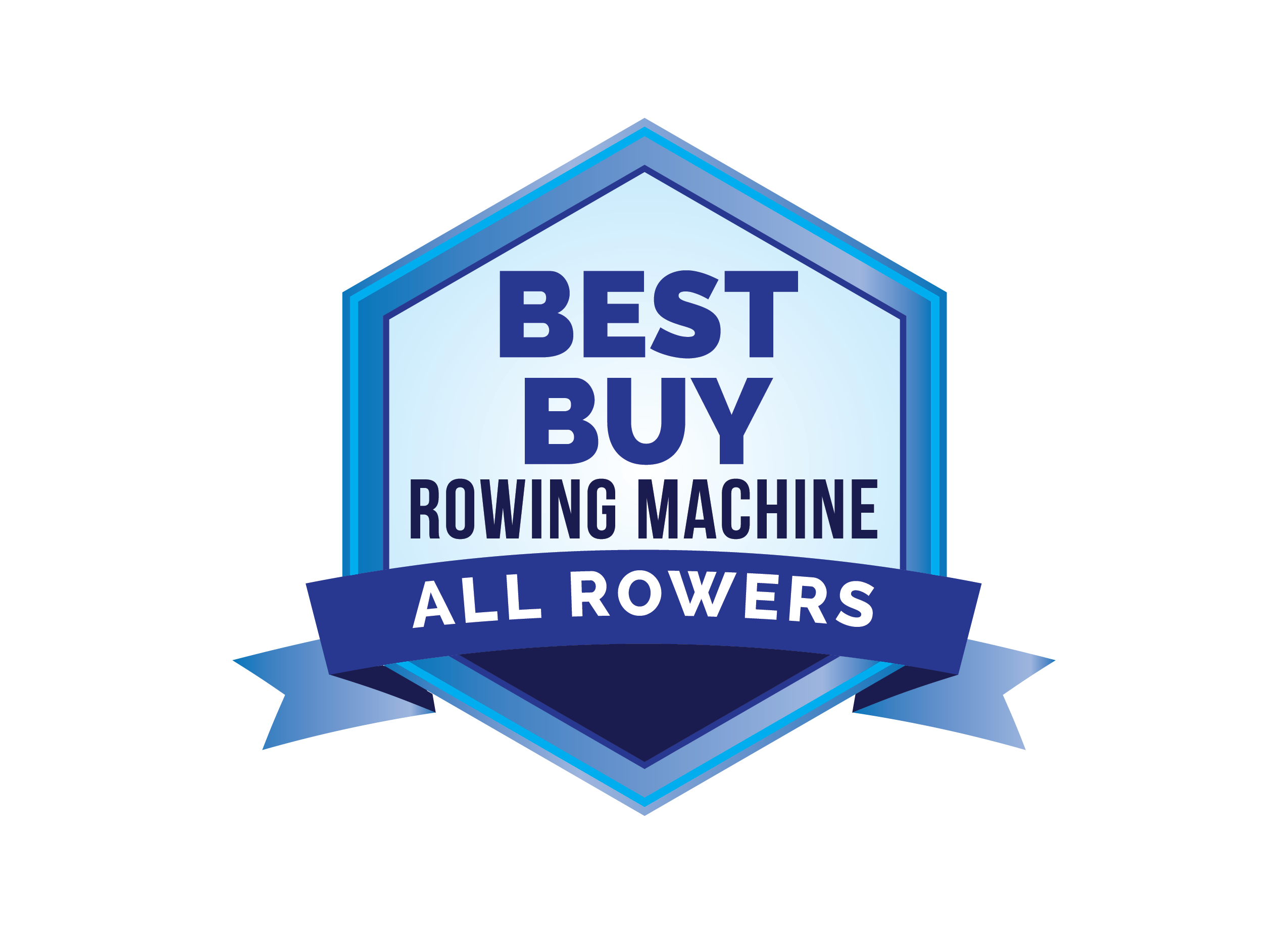 The solid and quiet Kettler Favorit rowing machine is a very good choice for users looking to buy a quality rower for very casual use.  It may not be the most fancy rower you'll come across, but it will give you the calorie burning workout you're looking for, without having to pay a lot for it.
The Rower
The battery-operated LCD display panel shows feedback for time, distance, strokes, energy consumed, and pulse rate. It also shows a recovery feature with a Cardio Wellness Grade indexed from 1 to 6 to track your progress.
Let's take a look at the specs and best features on this rower....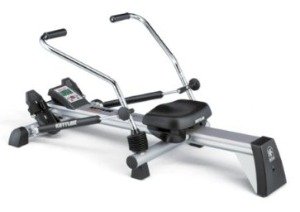 Frame Size: 52" x 32" x 10"
Machine Weight: 44 pounds
Hydraulic Resistance System
6 Workout Metrics
Thick, padded seat
Natural pivoting footplates
Infrared Ear Lobe clip for HR
Wireless HR Telemetry compatible
Maximum User Weight – 285 lbs
Folding frame
Warranty: Lifetime frame, 3 years parts
Get the popular Favorit on special sale now at Amazon!
The Buzz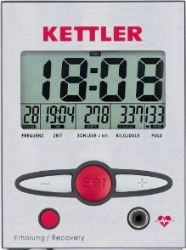 The German-made Kettler Favorit rowing machine has two industrial strength hydraulic pistons to provide tension on each rowing arm. The 50 levels of resistance are manually adjusted by moving the piston's clamps to the different "knurl" marks on each arm.
The handles rotate inward and outward which helps to recruit more muscles activity in your arms and upper torso.
The seat is padded and glides along a steel track. Sealed ball bearings in the seat eliminate the need for lubrication. The footplates have a pivoting action for a comfortable rowing motion and come with adjustable foot straps.
You can monitor your heart rate during workouts by using the infrared ear lobe clip (included) or with a Polar wireless chest strap (optional).
All in all this is a great hydraulic rowing machine with solid construction and nice ergonomic design...perfect for the home gym.
How Does the Favorit Compare to the Other Kettler Rowing Machines?
The Favorit is the least expensive Kettler rowing machine, and also the most popular one by far.  There used to be almost a dozen models, but currently there are about  seven of them on sale.
Let's take a look at all of the rowers to see how the Favorit compares...
The Favorit features a 6 function LCD, 50 resistance levels, a tick padded seat, high carbon steel frame, two industrial strength pistons, pivoting footplates, and an infrared earlobe clip sensor for heart rate.  It has a 285 lb. weight limit and a 3 year warranty.
The Kadett is the only other hydraulic rower in the lineup, a sturdier version of the Kettler Favorit with the ability to fold up after use.  Otherwise, their specs are identical.
The Axos features magnetic resistance, rather than hydraulic, with 8 resistance settings.  It comes with a more advanced display, but a shorter 2 year warranty than the piston models.
The Stroker Rower also has magnetic resistance and includes a wireless heart rate monitor. Otherwise it is very similar to the Axos.
The Coach M has up to 10 magnetic resistance levels, wireless chest strap, a more advanced display and a 3 year warranty.
The Coach E adds 12 built in workout programs to the mix as well as heart rate control functionality, electromagnetic resistance and similar warranty to the Coach M.
The Coach S is the top of the line Kettler rowing machine, with premium induction brakes, the most advanced touch screen LED computer, upgraded features and the most extensive warranty.
So as you can see, the Kettler Favorit is going to be more of an entry level rower, very similar to the Kadett.  These are both ideal for basic, easy workouts for beginners.
As you move up you have the more advanced magnetic resistance, more accurate computers and even some built in workouts on some machines. These are for more regular usage, and will be a little smoother and quieter than the entry level models.
Which Kettler Rower Should You Buy?
If you are just getting started with rowing for fitness and you don't need a more advanced model, then by all needs go with the Favorit as it is the most popular model, well-priced and reliable.
If you need something that folds, consider the Kadett as well, which is another $100-$200 and a bit more durable.
If your budget is a little more open and you want something that can stand up to more usage, we like the Coach E as it gives you the built in workouts and the more advanced display.  The Coach M does not have the workouts and the Coach S is a little on the pricey side.
What We Say About the Favorit Model
The Kettler Favorit costs just $399 and is intended for casual rowers who need some combination of aerobic (cardio) and anaerobic (strength) exercise. If you are a serious rower, however, a piston rower is not for you.
Even though Kettlers are better built than other hydraulic models, they won't hold up for years of strenuous daily rowing like a magnetic or air rower will.
But if your budget is limited to $400 at the most, the Kettler Favorit rowing machine is the best value for your money.
Look at one of the more advanced models if your budget is more open.
Get more info and special sale pricing on this rower here!