LifeSpan Rowing Machine Reviews – Good Value/Quality

LifeSpan rowing machines are well built and well designed, and are a good choice for the home gym.  Currently the company offers just two rowers, one entry level and one high end, so choosing a model is a lot easier than it is with some brands.
You get a lot of good features and capabilities for the price, plus one of the strongest warranties in the industry...a testament to the quality and durability of these rowing machines.
About the Company
Founded in 2002 in Park City, Utah, under parent company PCE Health and Fitness, LifeSpan fitness equipment includes treadmills, ellipticals, exercise bikes, rowers, and vibration trainers aimed at the "value-conscious consumer."
The company's treadmill line has won consumer product awards and many Best Buy recommendations. Their bike designs are also noteworthy, and Lifespan rowing machines are slowly making a name for themselves.

The Current LifeSpan Rower Lineup
Up until recently, LifeSpan only had one rowing machine in its stable of cardio exercise equipment, the RW1000.  But due to increasing demand for a more club-quality rower, the company introduced the RW7000 in late 2018.
Let's take a look at both of these models to see what they are all about...
LifeSpan RW1000
The RW1000 is an entry level rowing machine that folds for easy storage.  It has magnetic resistance with 5 different levels to choose from, a very basic LCD display, large ergonomic seat, relatively quiet operation and a 300 lb. maximum user weight capacity.
It has transport wheels and a 300 lb. max user weight capacity.
LifeSpan RW7000
The newer RW7000 is a more advanced rower, with more durable components, a mix of magnetic and air resistance with 16 different levels, a more advanced LCD display and a 350 lb. max weight capacity.
It adds 9 workout programs and wireless heart rate monitoring as well, and comes with an even stronger warranty on frame, parts and labor.
The RW1000 competes with names like Stamina, Sunny and ProForm, while the RW7000 competes with Concept2 and BodyCraft.
Both models hold their own, but are not as popular as some of the other brands for some reason.
Still, both are very well constructed and offer smooth, natural motion with ergonomic design.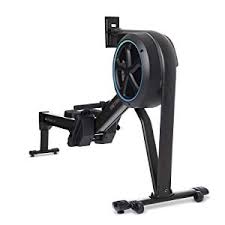 Are the LifeSpan Rowers Worth Buying?
There's a lot of competition out there when it comes to rowing machines, and LifeSpan rowers sometimes get lost in the shuffle.  The company is more well known for their treadmills, ellipticals and exercise bikes and they definitely sell a lot more of those pieces of exercise equipment.
Still, their rowing machines are worth considering, as they do provide a lot of value.
The LifeSpan RW1000 is about $499 on sale, and gives you enough features to get a good workout in.  You also get a great warranty, free shipping and a 30 day money back guarantee.  So that's a pretty good deal.
The LifeSpan RW7000 is a harder sell.  At just under $1,200, it has a lot of direct competition from some of the bigger names in the rowing machine world.  But you do get some good workout programming, wireless heart rate and all of the extras that the RW1000 provides: strong warranty, free shipping and money back guarantee.
So we would say at least consider these two machines: the RW1000 if you are looking for an entry level machine for very light, basic workouts, and the RW7000 if you are looking for something a little more advanced and durable.
LifeSpan Model Reviews
Lifespan RW1000 - One of the least expensive magnetic rowers on the market, with a nice array of features and capabilities.  You get 5 levels of resistance and a folding design.
Lifespan RW7000 - The newer, higher end model with built in workouts, more resistance levels than the RW1000 and lots of other upgraded touches.


---