Schwinn Rowing Machines - Fan Wheel Technology Provides Silky Smooth Resistance

Users of all levels enjoy Schwinn rowing machines to give them a workout that matches their ability. Whether you are a beginner or a more advanced athlete, you will find that a Schwinn air rower gives you complete control of your workout.
About the Company
If the Schwinn name sounds familiar, it should. This is the same company that began making bicycles in 1895. They dominated the bike market for decades and then branched out in 1965 to make home fitness machines with the Deluxe Exerciser Bike. The company, now owned by The Nautilus Group, Inc., also manufactures treadmills, elliptical trainers, upright bikes, recumbent bikes, and the Airdyne® stationary bike.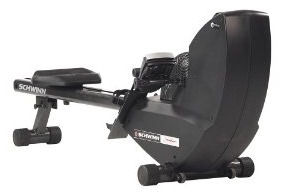 Schwinn Fitness makes one indoor rowing machine, the Windrigger, which is also referred to the AirDyne Windrigger. It is the rowing version of Schwinn's legendary AirDyne bike, a model so advanced when it debuted in 1978 that its indestructible design has remained virtually unchanged for over 30 years.
Wind Resistance is Exponential
As you row harder on one of these Schwinn rowing machines, the wind resistance increases and makes the workout harder. So you can start out slow and still enjoy the benefits of the machine, or if you are already in good shape, doing a powerful rowing stroke on an air rower can take your fitness conditioning to a higher level.
UPDATE:  The company no longer makes the AirDyne Windrigger, but they recently introduced the new Schwinn Crewmaster.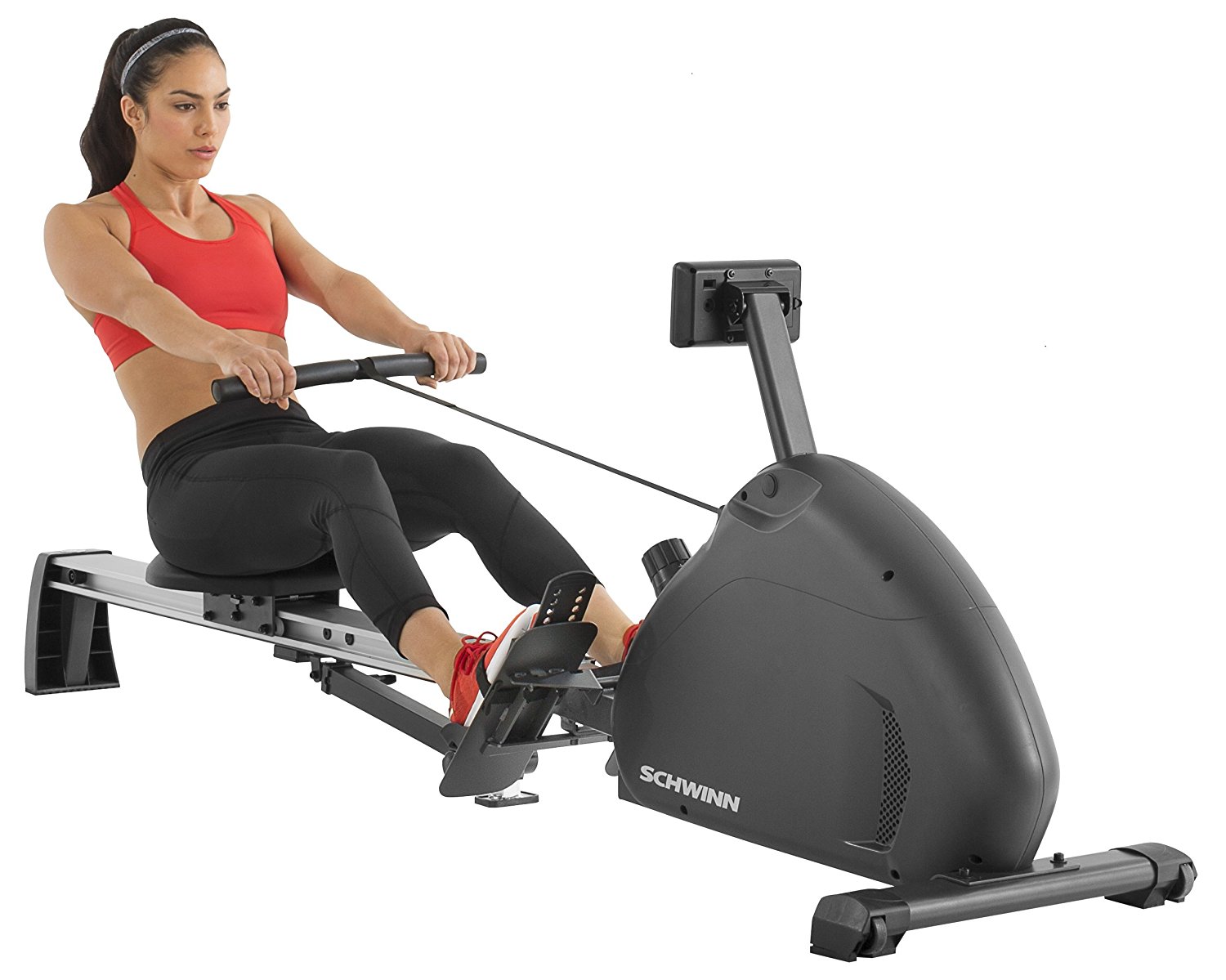 The new Schwinn Crewmaster sells for around $499 and features magnetic resistance, large LCD console and comfortable padded seat.  
It folds up for easy storage and allows for wireless heart rate monitoring for more accuracy.
Check out the brand new rowing machine right now on sale!
A Good Choice at the Right Price
The Schwinn rowing machines usually get good reviews from current owners, as they provide a good, comfortable cardio workout and they are relatively affordable.  It remains to be seen how the new Crewmaster will fare...it's a little too early to tell at the moment.
We will be reviewing this new rower so check back for updates here.
Schwinn Rower Model Reviews
Schwinn Crewmaster - Coming shortly.
---