Avari Rowing Machines - Stamina's Budget Priced Brand
Avari rowing machines are manufactured by Stamina Products, a company known for providing affordable fitness products for residential use.
About the Company
The Avari brand can be found on recumbent and upright bikes, elliptical machines, treadmills, and joggers in addition to rowers.  The parent company, Stamina, was founded in 1987 and has made a name for itself via its ubiquitous infomercials for Body By Jake, Tony Little, Suzanne Somers, Denise Austin and many others.
The Avari line is quite popular due to the fact that most of their products are under $300, although in recent years they have introduced more higher end rowers, bikes and steppers.
About the Rowers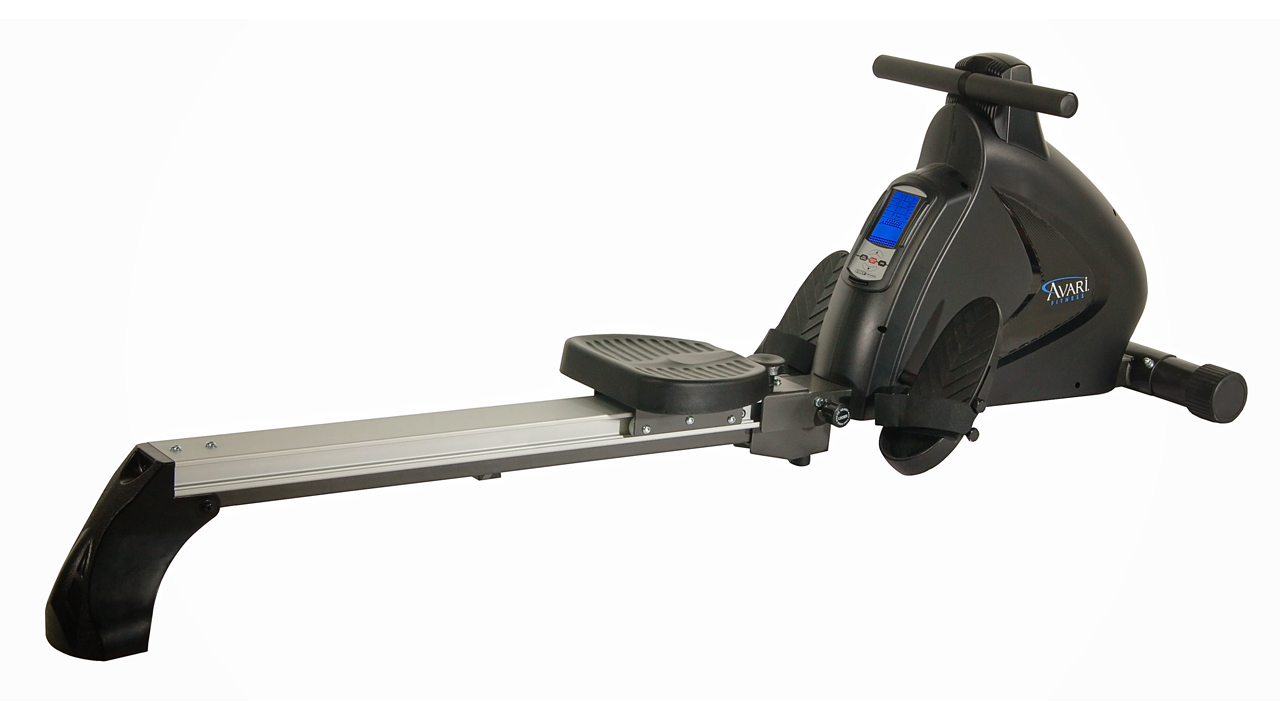 The company currently offers three different rowing machines, two under $300 and one at $700-$1000 depending on when and where you buy it.
At the low end you have the Avari Easy Glide Rower, a very basic machine with 12 levels of shock resistance, electronic display that shows time, stroke, count and calories, adjustable straps and molded seat.
You then have the Avari Free Motion Rower which is similarly priced, but offers oar-like arms for, as the name suggests, free motion to mimic an on-water experience.
At the top of the line you have the Avari Programmable Magnetic Rower, a big step up from the other two machines with magnetic resistance, 12 workout programs, additional workout metrics, more durable and ergonomic frame and a wireless chest strap for heart rate monitoring.
Compare Popular Avari Rowing Machines at Amazon

Of the three, the Magnetic Rower is by far the best machine, and well worth the extra few hundred dollars if you're going to go with an Avari rowing machine.  The others are very basic, and for anything more than casual use aren't going to be very satisfying.
What's the bottom line on Avari Rowers?
Avari rowing machines are a good choice, but only if you opt for the higher end model.  We can't wholeheartedly recommend either the Easy Glide Rower or the Free Motion Rower as they are simply not great machines.
Again, if you just want a very basic, occasional workout they will suit you just fine.  You can read the customer reviews to get a better feel for whether or not either model will suit your needs.
But if you want something more, something you'll be excited to use and will last a longer period of time with regular use, definitely consider the Magnetic Rower if it's within your budget.
Model Reviews
Avari Easy Glide Rower - a very basic machine with limited features, this is an OK choice if budget is limited.
Avari Free Motion Rowing Machine - another bare-bones machine with oar-like arms that mimic an on water experience.
Avari Programmable Magnetic Exercise Rower - the only good model in the series, with 12 workouts, wireless heart rate monitoring and ergonomic design.
---